Lady Gaga in Harper's Bazaar US May 2011.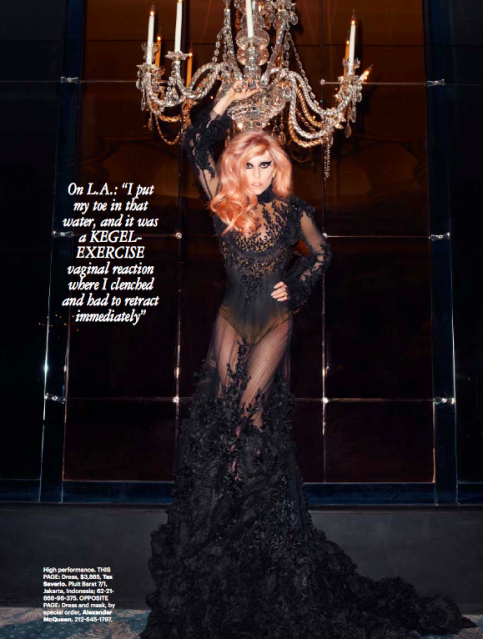 First thing that popped in my mind after I saw this dress on Gaga is... McQueen! Well, we all know that she's a fan of McQueen, so Gaga+McQueen= Just normal. But hey! This is not McQueen's, this is Saverio's. I haven't heard the name before, so I google it. Tex Saverio, the newborn designer, and I was so surprised to know that he is Indonesian.
This is his My Courtesan collection, which is completely breathtaking.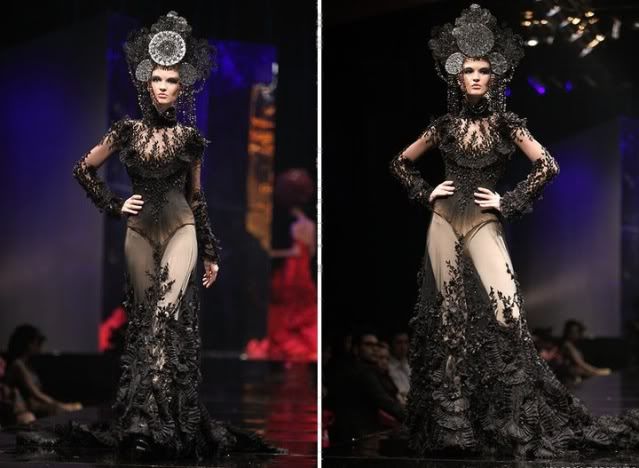 Using tulle, organza and laser-cut leather in black, gold, grey and brown Saverio created a truly marvelous collection.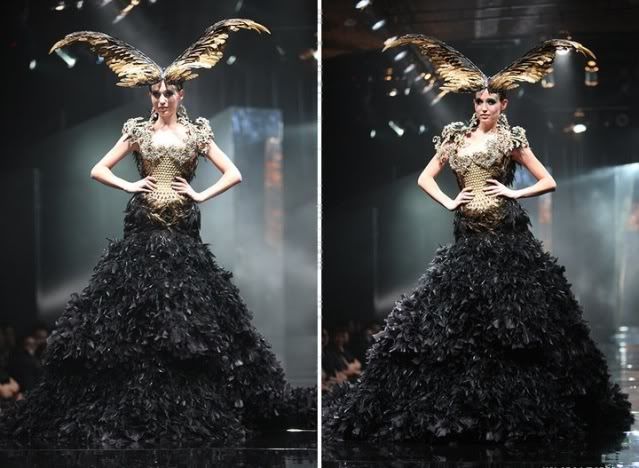 Saverio's style is dramatic, to say the least, and very couture oriented.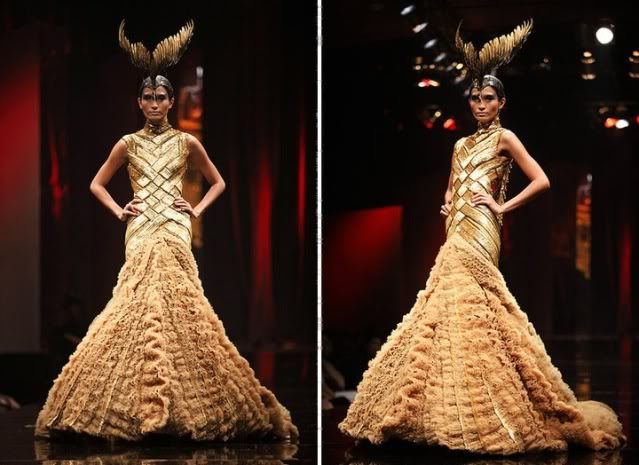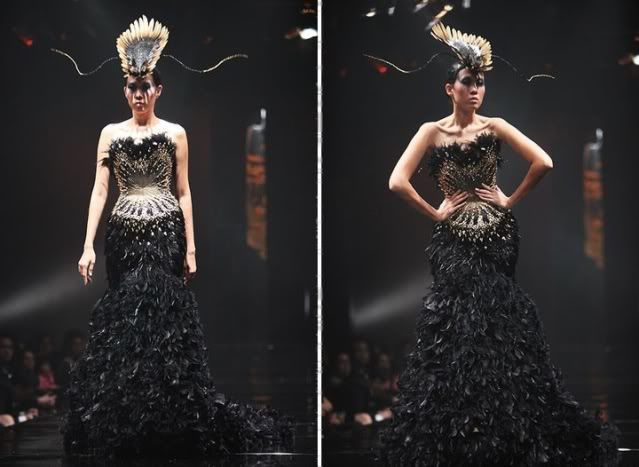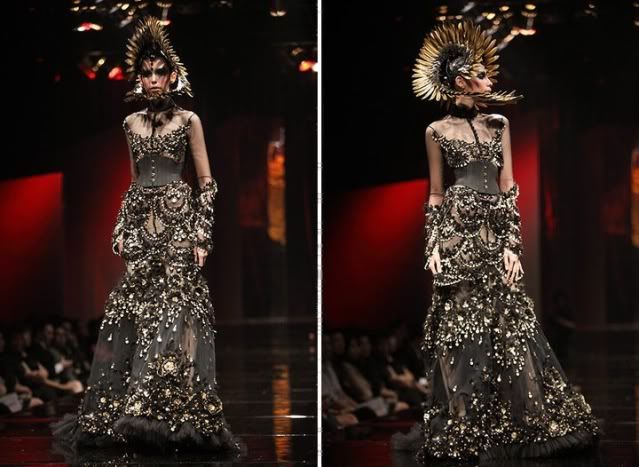 Photo courtesy of Yohanes Mangitung
Tex Saverio is definitely Indonesia's Alexander McQueen.