quick post befor
e i fl
y off to russia tomorrow.
I do love black and white, monotone but classy. With a little touch of rock, black and white will never go wrong.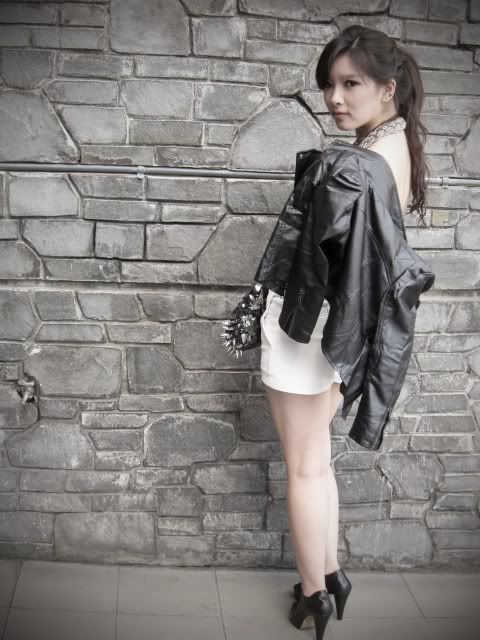 spikes, mirror embellishment, buckle, and zipper makes a perfect clutch

got this reasonably priced pair of shoes somewhere in Jakarta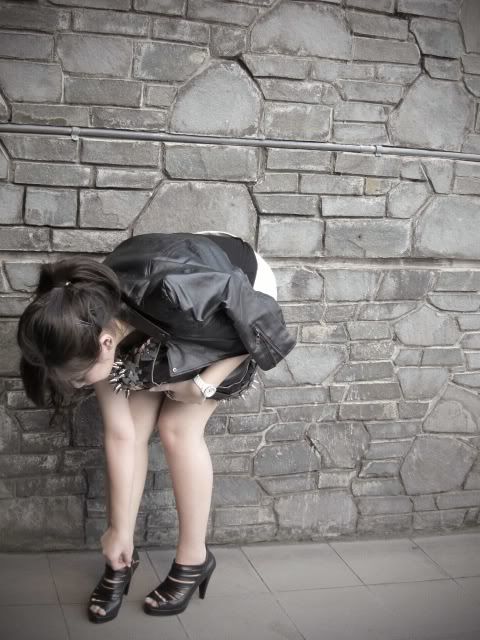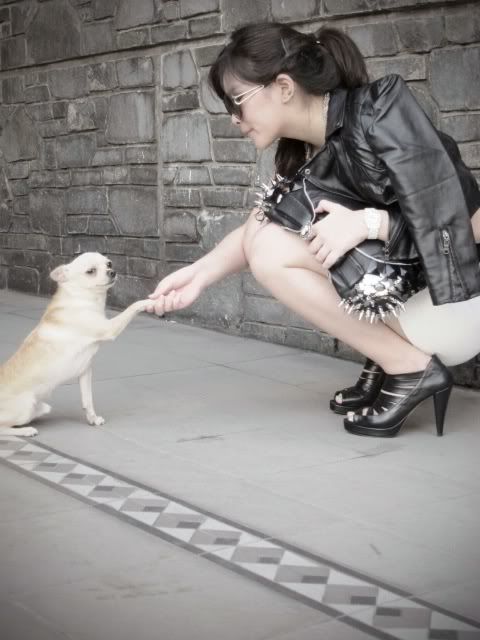 meet Milo, my naughty dog. See his face! so unfriendly.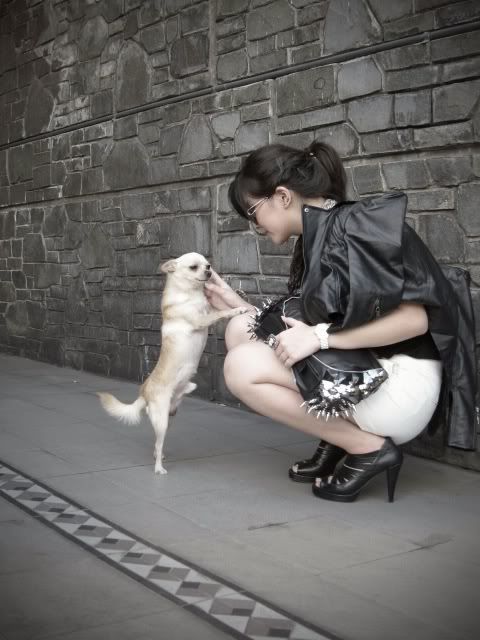 He's smart anyway, he can do things like.."bang!", then he acts like he's dead. "shake hand", and he give you his right hand, and "sit", and he sit like innocent puppy.
See you for about half a month, happy holiday! xx